Equitrans Midstream —
Giving Back to Local Communities Through an Impactful Holiday Gift

Equitrans Midstream continues demonstrating its commitment to sustainability by taking on unique corporate responsibility and giving initiatives. In 2021, Equitrans partnered with Fill it Forward as a means of engaging and educating employees, while at the same time elevating its ESG (environmental, social, and governance) management efforts.
To enhance employee engagement as it relates to sustainability initiatives, Equitrans Midstream purchased a mix of Company-branded Cupanion Bottles, Tote Bags, and Fill it Forward Tags for their 800 teammates and bundled them together as a holiday gift. Equitrans also supported a Fill it Forward giving project through a $30,000 donation to DigDeep's Appalachia Water Project, their selected charitable partner. During the past year, Equitrans employees have helped unlock these funds by tracking their reuse activities through the Company's customized Fill it Forward App. 
We had the opportunity to learn about Equitrans Midstream's philanthropic and sustainable initiatives, such as their commitment to the UN SDGS, when we sat down with NATALIE COX and KIM GOOD of  Equitrans' Communications and Corporate Affairs team.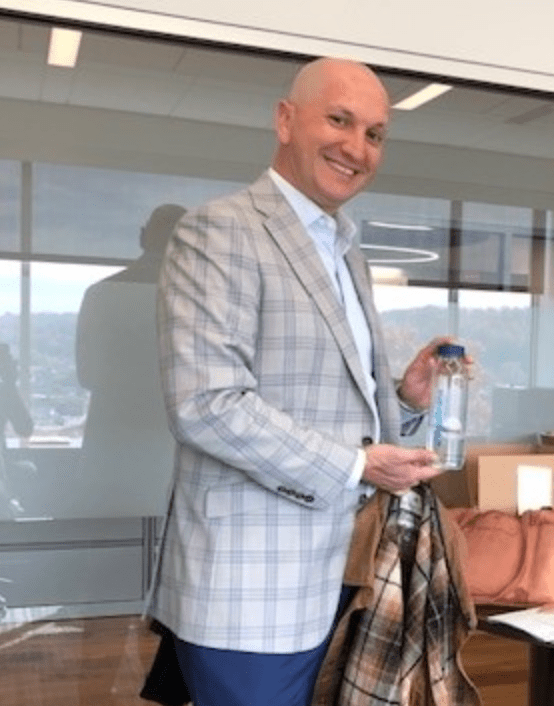 Equitrans Midstream's Partnership with Fill it Forward 
The wheels began to turn when Kim was given a Cupanion bottle that was part of her mother's Spring 2021 Be Kind Subscription Box. She started to track her reuses in the Fill it Forward app and thought this could be a great opportunity for Equitrans Midstream to further promote the Company's commitment to sustainability, while also generating engagement among employees. 
After developing a partnership with Fill it Forward, the engagement process was initiated with the creation of a custom holiday gift box for employees, which also kicked-off a charitable giving campaign. Each Fill it Forward scan tag on the reusable bottles and bags had a QR code that allowed users to unlock a $1 donation with every reuse. Their goal was to generate 10,000 scans that, in turn, would raise $10,000 for DigDeep's Appalachia Water Project. We are pleased to report that Equitrans reached their goal roughly six months into their campaign. Additionally, as part of their annual holiday giving initiatives, Equitrans made a separate donation of $20,000 to the Appalachia Water Project. 
Equitrans appreciated the flexibility of the Fill it Forward app experience, specifically during the COVID lockdowns, as it allowed employees to participate in a meaningful way and continue giving back to communities in need. "The ease of enrollment in the program, involvement and participation by employees from limitless locations, and ability to provide charitable contributions in a singular manner were all keys to our program's success," said Natalie Cox. "And perhaps the most important aspect, every individual scan was supporting a healthier planet."
Equitrans recommends Fill it Forward to other organizations because of our foundational philosophy to promote reuse and help build a sense of community. "There are multiple ways to engage your employees and educate them on the importance of developing a sustainable future," said Kim Good. "With Fill it Forward, it doesn't matter how big or small your company is, or where you are located – once your company's project is set up, it's a simple scan by your employees and the benefits literally take effect the minute you receive your bottle or bag and make that first scan. The possibilities for the planet are endless."
Learn more about impactful giving projects around the world.
Interested in partnering with Fill it Forward?
Equitrans Midstream's Impact
Interested in partnering with Fill it Forward?