Workday Diverts Over 15,000 Single-Use Bottles with Fill it Forward.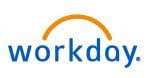 Client Success Story:
Workday Inc.
Headquartered in Pleasanton, California, Workday Inc is an American on‑demand financial management and human capital management software vendor.

Workday prides their measurement of success not only in financial terms, but also by how they operate in the community and environment. They are committed to reducing any negative environmental impact while benefiting the communities in which their employees live and work.

This commitment includes a goal to achieve net-zero carbon emissions by 2021 and to reduce their company's carbon footprint. We are honoured to help them achieve these goals with our Fill it Forward sticker program. 
The excitement of their program amongst their employees was evident during their California regional launch in January 2020 – within the first week alone, they had one-fifth of their employee base join the initiative and their Workday branded Fill it Forward stickers were scanned an incredible 6,400+ times!
To focus their collective impact even further, Workday pursued a custom water project with our charitable partner, Water For People; a nonprofit international development organization that helps people in rural parts of developing countries achieve greater access to drinkable and potable water and sanitation facilities.
Workday's support of Water For People's work in rural Honduras helped to fund a school rainwater harvesting water system which provides clean water and sanitation facilities. These elements of infrastructure ensures that students have a safe place to practice personal hygiene and their sanitation needs. So often, schools and students serve as change agents in their communities. Students are able to replicate the hygiene and sanitation practices they learn in class and share the importance of access to improved access to water services everywhere in their community.

We celebrate Workday for their sustainability efforts focusing on the environmental, social, and economic issues that help create and sustain long-term success for all.
Interested in partnering with Fill it Forward?
Interested in partnering with Fill it Forward?