Return to Work: Employees Will Be Looking For More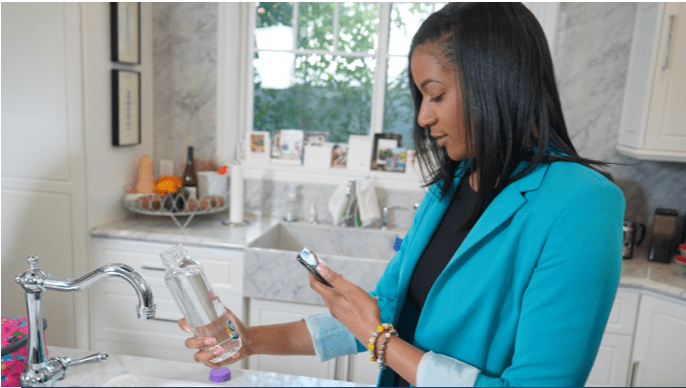 As we embark on this next wave of work-change, with some headquarter and satellite offices closing altogether, others preparing for business as usual, and the balance readying their hybrid model, there's an invitation for employers to act thoughtfully. Fostering a sense of community and belonging among employees to boost morale and retention is paramount in recovery and prosperity in the post-covid world. 
Studies suggest that remote work has brought opportunities to employees and employers. In some cases, employees have adapted to their new work setup quite well, with some choosing to abandon city centres favouring green space and a slower-paced life in the suburbs. Among the challenges, positive outcomes exist. 
3 Positive Work Changes in a Remote World
1. Balance
With more flexible scheduling options, individuals have defined a better work-life balance and spent time with family and friends that would otherwise be used commuting. 
2. Increased Productivity
Numerous employees and CEOs reported that productivity during remote working has not only been up, but it has exceeded previous expectations in many cases. 
3. Happiness
Forbes conducted a recent survey on employee happiness. The results speak for themselves; since the shift to remote work, 54% of respondents experienced increased happiness in their careers.
These positive shifts signal that a lot has been accomplished remotely with great success. Not everyone will be as eager to return to the office. It's important to recognize advances that have taken place and incorporate these learnings into practice. New thinking is the new-normal required as office doors open or employees settle into their home office chair.
So how do companies get return-to-work right with pressures mounting to rebound the bottom line? We believe it's greater employee satisfaction through purpose-driven initiatives celebrated and promoted by company leaders.
Employees, especially Gen Z, are seeking more, far beyond traditional company perks, even more so after a year of soul-searching and conquering. Consider how company priorities can strengthen the culture with a greater sense of belonging and giving. At Fill it Forward we believe that focusing on sustainability and giving back are acts of generosity and connection to employees' hearts.
What if we told you that we have a program to complement your return-to-work welcome gift–a thoughtful token to say thank you, we care, and we're excited to return? Our program consists of a fully customizable experience from product to charity donations. The ball is in your court. We are here with you every step of the way and have helped many companies reignite employee engagement through an online community tackling today's single-use plastic consumption.
3 Ways Filling it Forward Can Bring Community Back to Your Company Culture
1. Establishes Meaningful Goals
We believe when you look beyond your own needs and start to focus on the needs of others, that is when you start to hone into your greater purpose. What better way to welcome back your employees than with a custom bottle and a promise to be #AlwaysGiving to show your appreciation for them. Together as a team, whether remote or in the office, your reuses will work towards funding an entire giving project.
2. Rewards Engagement
Everyone loves to celebrate. With our custom program, we have the capability to offer prizes to increase and sustain engagement. Through elements of gamification like our leader boards and badges we are able to motivate users intrinsically and through additional tangible prizes we are able to motivate users extrinsically. Double the rewards and double the fun for all of your employees seeking small wins throughout their day.
3. Celebrates Impact and Offers Belonging
The celebration of your impact can be the most motivational part of the experience. As we all take steps towards a better future for our planet and the people on it, it's important to celebrate the milestones, no matter how small. Working towards a goal is one thing, but being able to celebrate the impact you've had as a company working towards a greater purpose is so much more. It brings you together and strengthens your community. The pandemic has taken the fun out of most things and we want to bring that back, be proud of the strides you're making towards a better future.
We've seen it done many times before. Outcomes from companies like Mercatus can and should be shared by all. That's our goal. That's at the heart of who we are and what we do—greater good for a greater world. 
We're inspired for what's to come and looking for ways to support our employees through this transition as well. Let's do more together than we thought possible—giving to employees, the planet and community projects for meaningful transformation that lasts.
For more information, contact us at info@fillitforward.com.