WorldStrides is a Leader in Experiential Learning

Client Success Story: WorldStrides
Education and personal growth are the heart of WorldStrides' mission – and they have been since the beginning. Founded in 1967 by a middle school social studies teacher from Chicago who discovered the incredible power of education outside the classroom while traveling to Washington, D.C. with his students, the company has since grown to become a leader in experiential learning for students of all ages throughout their lifetime learning journey.
The team at WorldStrides launched Fill it Forward in the early spring of 2022. Staff members and program participants received a Tag, which is then placed on a reusable bottle to track reuse and give back to global charitable projects. Championed by Sustainability Manager, Molly Laycob, Fill it Forward provides a new way to promote sustainability within her community.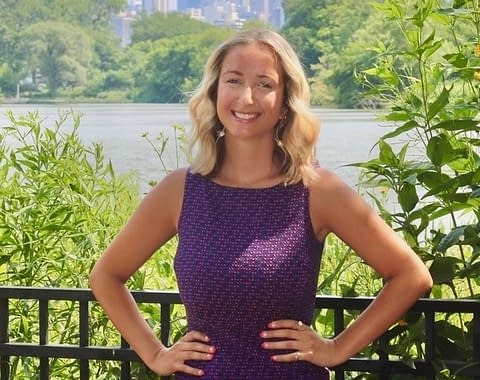 "Fill it Forward checks off so many boxes. From education to encouraging reuse practices, it helps everyone understand their impact on the environment, so it lines up with everything we want to be doing."
Kicking off on World Water Day, a 30-day challenge was only the beginning: 100,000+ participants across the globe have the opportunity to track their impact and divert thousands of single-use bottles from our oceans. If every individual reuses just once, the result is significant: 3,000 lbs of waste and 56,600 kWh electricity are diverted, 44,000 lbs of C02 emissions are saved, and 600 lbs of ocean pollution is prevented!
These actions promote sustainability, waste reduction practices, and education about the positive impacts of choosing reuse. "It sets the tone for new employees and participants by highlighting our sustainable mindset," explained Laycob. "Plus, if there is any way for me to sneak in and talk about sustainability, I'll take it!"
Promoting sustainable habits from an early age can influence the behaviors and values of future generations. WorldStrides is a shining example of how to build an inclusive and socially responsible community through meaningful initiatives. Fill it Forward is a proud partner of WorldStrides' commitment to people and the planet. 
Learn more about WorldStrides and the Fill it Forward App.
Interested in partnering with Fill it Forward?
Interested in partnering with Fill it Forward?