Henry Ford Health System Engages Fill it Forward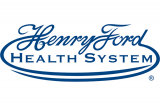 Client Success Story: Henry Ford Health System
Founded in 1915 by auto pioneer Henry Ford and now one of the nation's leading health care providers, Henry Ford Health System is a not-for-profit corporation comprised of hospitals, medical centers and one of the nation's largest group practices, the Henry Ford Medical Group; which includes more than 1,200 physicians practicing in over 40 specialties. With more than 30,000 employees, Henry Ford Health System (HFHS) is the fifth-largest employer in metro Detroit, Michigan, and among the most diverse in the area.
Building on the tradition of more than 100 years of excellence in healthcare and service to their community, HFHS's passionate goal to empower employees and provide hope is truly in momentum.
As a way to create even stronger momentum, HFHS's employee well-being program, Thrive and their Office of Sustainability teams partnered with Fill it Forward to elevate the health of their employees and community. They did this by creating a custom charity project that supported a local non-profit organization named Wayne Metropolitan Community Action Agency – also known as Wayne Metro.
This particular partnership is unique to Fill it Forward as this is the first time we have worked with a local charitable agency that matters deeply to a client. After confirming that the criteria of funding their own selected registered charity program met our requirements of having a direct connection and mission around providing access to clean water, we were beyond excited to help Henry Ford Health System roll out their Fill it Forward programming along with Wayne Metro's "Save the Day Water Fund" project. This fund helps make critical plumbing repairs in homes that have excessive water bills or infrastructure issues, to ensure residents have clean, affordable water for drinking and proper hygiene. Each year, Wayne Metro answers over 130,000 individual requests for assistance in Southeastern Michigan.
Commencing in mid-November 2020, HFHS kicked-off its launch by delivering and distributing 5,000 HFHS-branded Cupanion bottles to a segment of their employees. Each bottle was enclosed with a branded HFHS Fill it Forward sticker so that the team could start to make an impact immediately. Their goal involved reaching 5,000 scans in order to complete their Wayne Metro project within the Fill it Forward app – this feat was quickly reached by HFHS employees in less than 6 weeks!
"This project was a great way to make the connection between sustainability, employee wellness and the health of our community. The Cupanion water bottles help reduce plastic waste, employees are healthier when they drink more water, and we improve the health of our community residents by providing needed repairs to make water safer and more affordable." – Chip Amoe, Director of Sustainability for Henry Ford Health System.

In 2021, both HFHS' Thrive and Office of Sustainability teams are hoping to provide more funding towards Wayne Metro to ensure that local residents have clean and affordable water – along with encouraging their own employees to save energy and reduce waste by eliminating the use of single-use plastic water bottles and cups at work and at home.
We are truly excited about our ongoing partnership with HFHS, and assisting them with their unique employee—and community—engagement initiatives!
Interested in partnering with Fill it Forward?
Interested in partnering with Fill it Forward?