Qurate Retail Group Reduces Single-Use Plastic Waste with Fill it Forward
Client Success Story:
Qurate Retail Group
Qurate Retail Group consists of seven leading retail brands, which combined are #1 in video commerce globally, among the top 10 e-commerce retailers in North America (according to Digital Commerce 360), and a leader in mobile commerce and social commerce.  Combining the best of retail, media, and social, the organization curates experiences, conversations, and communities for millions of highly discerning shoppers and thousands of brand vendors.
With approximately 25,000 team members located in the U.S., the U.K., Germany, Japan, Italy, Poland, and China, Qurate Retail Group has built an intentionally inclusive work culture where differences drive innovation. Not only are they supporting entrepreneurs of all backgrounds so startups become sustainable sources of income and inspiration and build community resilience, they are also conserving energy by recycling, reusing, and shifting their plastic use so that our oceans can thrive again—and purposefully sourcing products that are made ethically and sustainably.
How is this being executed? By using the power of their platforms to inspire a more sustainable way to retail for their customers, and at the same time, empowering their team members with waste-smart goals.
One of Qurate Retail Group's corporate responsibility commitments is to reduce single-use plastic bottles onsite, starting with their corporate offices by the end of 2021. With this goal in mind, the company collaborated with us to not only divert plastics from landfills, but also by helping fund a custom water project with charity: water that will develop a clean water well and pump system for 200+ people in Tigray, Ethiopia.
Fill it Forward was introduced to Qurate Retail Group team members at the end of September 2020. Their Corporate Responsibility Team was joined by our CEO and Founder, along with our Director of Global Partnerships to help launch their Fill it Forward program via a collaborative webinar. With an initial plan of distributing 25,000 Fill it Forward stickers in person to all of their global locations on Earth Day in April 2020, their team quickly adapted to COVID-19 by shifting their focus; they introduced a virtual sticker option to ensure inclusivity amongst all of their members as many were working from home.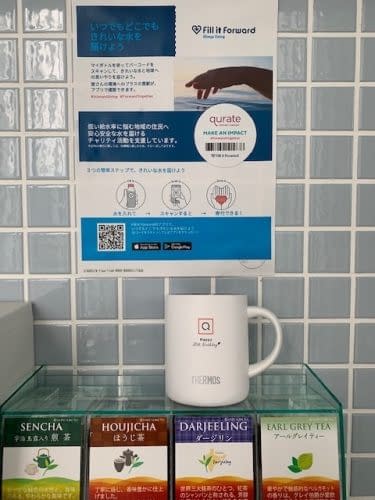 Their custom water program was anticipated to take one month to complete. However, within seven short days, the team successfully reached their goal of 1,000 scans all while launching their program virtually! It speaks volumes about Qurate Retail Group's corporate culture, the internal execution of this program, and the fantastic marketing and communications planning that engaged their global, remote audiences during a time when it's easy to feel disconnected.
"Addressing complex environmental challenges seems like an overwhelming task for individuals or small groups to tackle, but what the Fill It Forward team has developed is an easy and very tangible way to make a difference – one person at a time and one company at a time.
We are proud to put our collective efforts to work as one dedicated team and become part of the Fill It Forward movement."  –  Suzanne Quigley, Director, Global Corporate Responsibility for Qurate Retail Group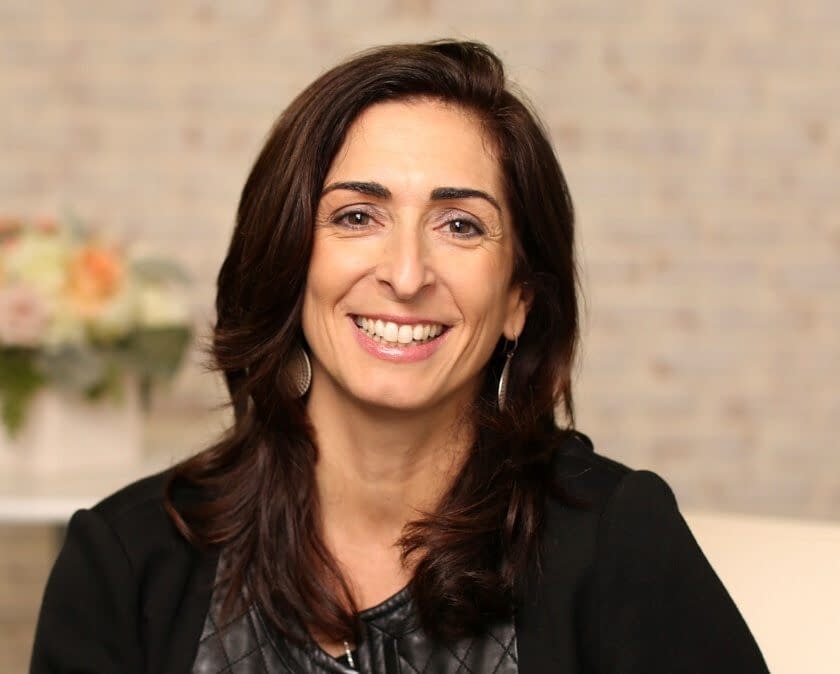 We are so proud and pleased to join forces with a company that truly emphasizes and promotes the key components of building a successful waste-smart future – one where everyone plays a part. #ForwardTogether
Interested in partnering with Fill it Forward?
Qurate Retail Group's Impact
Interested in partnering with Fill it Forward?