Tarkett Funds a Clean Water Project in Support of DigDeep

Client Success Story: Tarkett
For 140 years, innovation, dedication to excellence, and a long-lasting commitment to sustainability have made Tarkett a global leader in cutting-edge flooring solutions and sports surfaces for all market segments.

Tarkett North America's sustainability team took the opportunity to get involved with Fill it Forward after experiencing our program at GreenBiz's Verge conference in late 2019. This conference is known for convening leaders across all sectors to explore scalable, cross-cutting solutions and to advance the most dynamic and influential markets driving a sustainable future.

Product Sustainability Manager, Sarah Robinson Enaharo, was the first to discover Fill it Forward during her time at the conference and introduced us to her Tarkett team as she saw alignment with her company's strong commitment to reach the ultimate goals of contributing to people's health and wellbeing and preserving natural capital.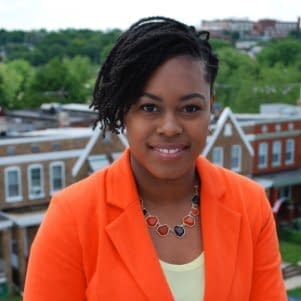 "When talking with the team, we were discussing what we could do to positively engage our teams at Tarkett and customers. A partnership with Fill it Forward aligned with our goals,"  Sarah shared.

With the unexpected adjustment of working from home and dealing with the changes that COVID-19 created in March, Tarkett's sustainability team had to pivot their original internal distribution plans amongst their employees and remote sales team. With a desire and focus to put their clients first, they decided to provide their 500+ personnel sales team with over 3,000 branded Fill it Forward stickers, in order to give clients a feel-good takeaway from their experiences with Tarkett's service providers.

To build upon their social and environmental impact, Tarkett also made a generous commitment to support our charitable partner DIGDEEP's Navajo Water Project via a custom Fill it Forward program.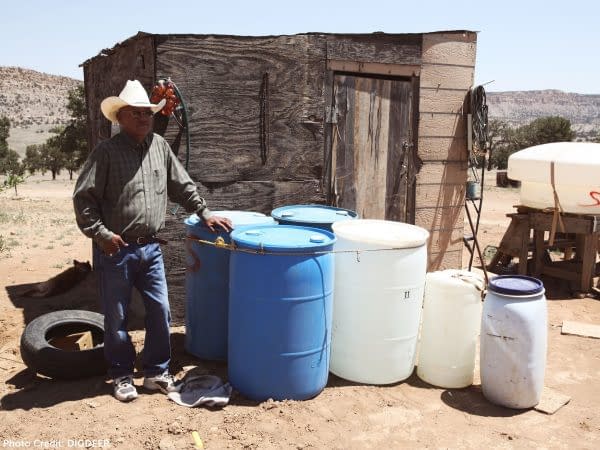 This admirable organization is a human rights nonprofit dedicated to ensuring that every American has clean, running water forever. With Tarkett's support of the Navajo Water Project, DIGDEEP is able to continue to provide hot and cold running water to the homes of families across New Mexico, Utah and Arizona without access to water or sewer lines.
"Not only is the Fill it Forward program a great sales tool that leaves an impression on our clients, it's also a wonderful way to give back to those in need."  – Sarah Robinson Enaharo, Product Sustainability Manager at Tarkett
And give back they did! Since launching their program in late April, Tarkett has successfully funded their custom project and their client base has helped to divert over 5,000 single-use bottles. When office life takes shape again at their headquarters, we truly look forward to following up on Tarkett's eagerness of making a strong impact through the reuse efforts amongst their 3,000+ employees.
Interested in partnering with Fill it Forward?
Interested in partnering with Fill it Forward?